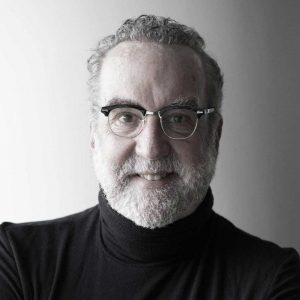 Class of 2019
"Stephen has the ability to balance life and work and turn ambition into accomplishments"
To put it simply, Stephen Frishberg is a man who makes things happen…a show of force who seldom takes no for an answer. From his position as partner in the Law Firm of Schachtel Gerstley Frishberg & Koplin to his many leadership roles, he's been a tireless leader, both professionally and charitably. Yet it's his current 12-year reign as Chairman of the Philadelphia Jewish Sports Hall of Fame that may well be his crowning achievement.
Twenty-one years since its founding, the Jewish Sports Hall of Fame was at a crossroads having been forced to vacate its home at the Gershman Y. But Frishberg, having a clear vision for its future, remained undeterred as he found an exciting new home in the Jewish Community Services Building to lead the organization into a new era.
In addition to his professional accomplishments Frishberg has served as Chairman of the Board of Golden Slipper Club & Charities, past President of the Golden Slipper Senior Center and past President and Vice President of the Cancer Support Community. He also has served on the boards of the Wellness Community, the Jewish Community Centers of Greater Philadelphia, the Locust Club and is a member of the Union League.
He and his family have been actively engaged since 1984 in raising funds for the American Cancer Society, having created the "Fab Five Racing Team" – which initially consisted of himself, his wife, Barbara, and their three children, Michael, Rachel & Laura. In addition to their running each year in a five mile race, they participated in the 1986 ACS 24 hour challenge, maintaining a walker on St Joseph's track for 24 hours, successfully resulting in The Fab Five being the leading fundraiser for that event.
Thanks to his generosity and commitment, coupled with a dogged determination and his singular ability to "think outside the box", he has the confidence to believe he can accomplish anything he sets out to do. The Philadelphia Jewish Sports Hall of Fame is proud to present Stephen H. Frishberg the Pillar of Achievement Award.