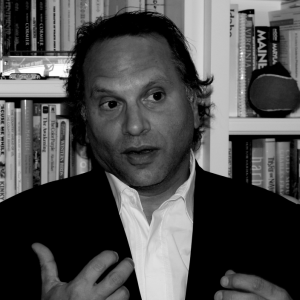 As a winner of such prestigious awards as the Pulitzer Prize, the Livingston Award, and the National Headliners Award among others, H.G. "Buzz" Bissinger is one of the nation's most honored and distinguished writers.
A native of New York City, he has been a Philadelphia resident for over forty years as well as a prominent participant in both the local and national sports scene.
Bissinger, a graduate of the University of Pennsylvania, was a Nieman Fellow at Harvard University. He is the author of four nonfiction books: the American classic Friday Night Lights, A Prayer for the City, Three Nights in August and Shooting Stars co-written with LeBron James.
Friday Night Lights, a book about the impact of high school football on small town life, has sold close to two million copies, became a major motion picture and an Emmy Award winning television series. Three Nights in August, about the strategy of baseball through the eyes of St. Louis Cardinal Manager Tony La Russa, was a New York Times bestseller and hailed as one of the finest books on baseball in the last decade. Shooting Stars, written with the NBA's reigning Super Star, is a tale of teamwork and its power to transform young lives including LeBron James' own. It also was a New York Times bestseller.
In 1992, Bissinger was granted unprecedented access by Mayor Ed Rendell which resulted in A Prayer for the City earning critical nationwide acclaim and termed a classic on politics and urban America.
Bissinger has been a reporter for some of the nation's most prestigious newspapers including the Philadelphia Inquirer where he won the Pulitzer; a magazine writer with published work in Vanity Fair, The New York Times Magazine, Time, Newsweek, The New Republic and Sports Illustrated; and a co-producer and writer for the ABC television drama NYPD Blue.
A contributing editor at Vanity Fair magazine since 1996, Bissinger also is the sports columnist for TheDailyBeast.com, writing about subjects as varied as the Penn State scandal to Jeremy Lin.
Bissinger recently completed a book, Father's Day, about his twin sons who were born 13 weeks early in 1983 and have lived radically different lives as a result of their prematurity. Bissinger and his wife Lisa live in the Philadelphia area.