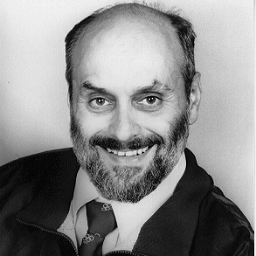 All-American fencer Dave Micahnik grew up in Wilkes Barre, never touching a fencing sword until he entered the University of Pennsylvania in 1955. He has been the fencing coach at the University of Pennsylvania since 1974.
As an undergraduate at Penn, he was All-Ivy in epee in 1959. He was a member of three United States Olympic fencing teams in 1960, 1964 and 1968 and was the coach of the team in 1992. He was a member of four U.S. Maccabiah fencing teams in the Maccabiah games in 1965, 1969, 1973 and 1977 and coached the 1989 and 1993 Maccabiah fencing teams.
As a fencer he won team gold in foil, sabre and epee and individual gold in epee in the 1965 Maccabiah and in the 1969 games took team gold in epee and bronze in sabre and foil and successfully defended his individual gold medal in epee.
He is only the third fencing coach in the history of the sport at Penn, and his teams have constantly been among the nation's elite. His women's teams have won nine Ivy League titles in 14 years and won the national championship in 1986. His men's teams won the 1981 NCAA championship and finished second in 1978, 1980 and 1987.
Under his tenure, Penn has produced 32 all Americans, 22 men and 10 women. He is a member of the board of Maccabi USA/Sports for Israel.