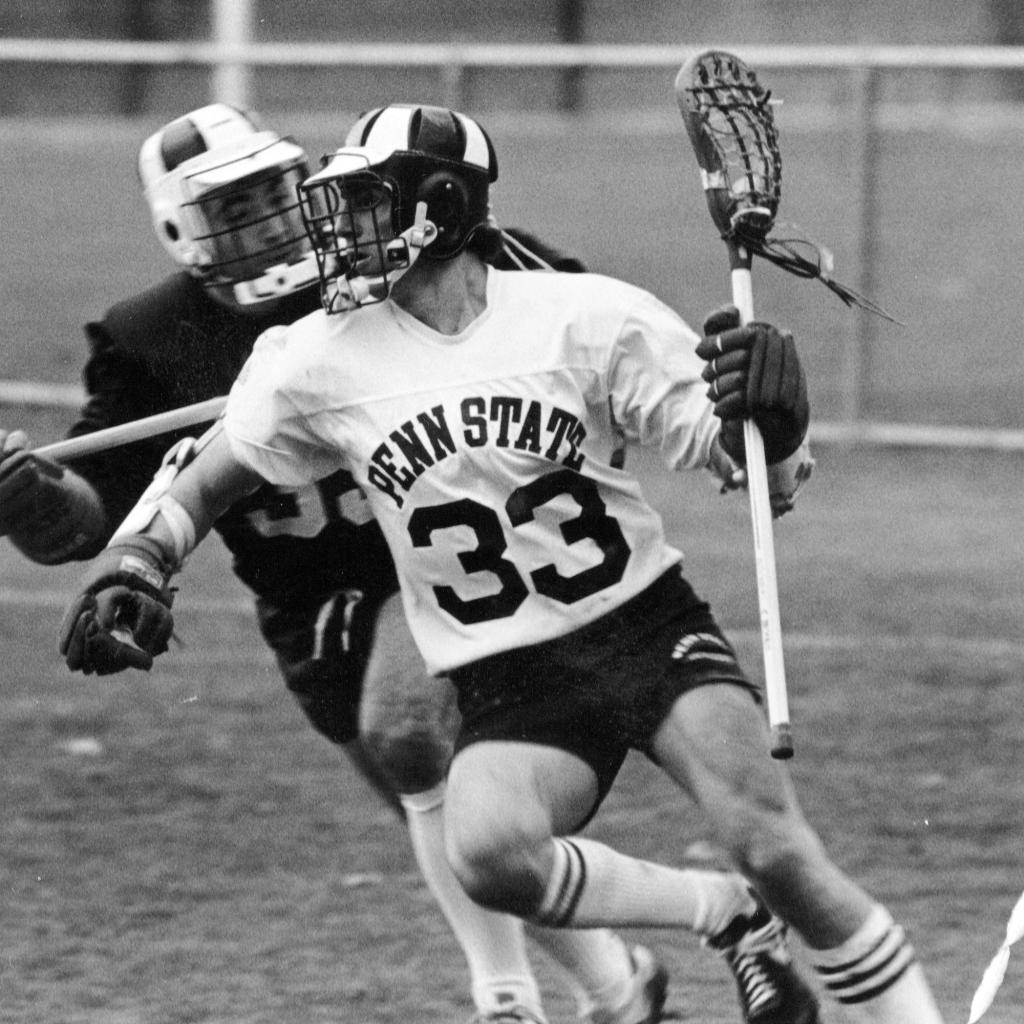 Gary Martin, a native of Long Island, made his name in Pennsylvania by becoming a two-time Lacrosse All American for the Penn State University Nitanny Lions. He made his name in Philadelphia with the Wings, winning five World Championships: four as a player and one as a member of their coaching staff.
Martin went to high school in Deer Park, NY where he won nine varsity letters in football, basketball and lacrosse. His honors include being named captain in all three sports as well as being named All-League and All-County. In 1980, he won a Regents Scholarship and a National Scholar-Athlete Award.
Martin's high school accomplishments earned him a full athletic scholarship to Penn State where he continued his storied athletic career. In 1982, playing lacrosse, he led the nation in goals, assists and points scored. He was named an All-American in 1982 and 1983 and was chosen captain of his team in 1984. That same year he was named to the North-South All Star team. Martin still holds the Penn State records for most points in a game, 14, most points in a season, 86, and most points in a career with 252. He also is the Nittany Lions record holder for assists in a game, season and career. In 1982, he led the entire nation in goals scored, assists and points.
After college, Martin joined the Philadelphia Wings of the National Lacrosse League where he won five World Championships, four as a player and one as a coach. During his twelve year career with the Wings he was selected an All Star and MVP by his teammates and coaches. In addition, he was voted to the Wings "All Decade" team by the fans.
Martin remains close to the sport that he loves. He is a former Commissioner and current Board Member of the Radnor Girls Youth Lacrosse League as well as a member of the board for the Radnor Boys Youth Lacrosse League. He still is an active player in post-collegiate Lacrosse Clubs participating and winning a gold medal in the 2002 World Games in Perth, Australia. In the 2006 World Games in Canada , Martin won gold and silver. For the past three years, he has served as Coach of the Philadelphia Fever Lacrosse Club.