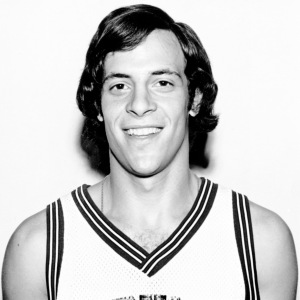 Former Inspector General of the United States Department of Justice, Glenn Fine has achieved outstanding success in three of this country's most important arenas: athletic, academic and professional.
Fine, despite the height of merely 5 feet, 9 inches, earned basketball honors in both high school and college. A 1974 graduate of Cheltenham High School, he was named All-League in basketball twice and in his senior year led his league in scoring.
Fine attended Harvard University where he went on to Co-Captain its basketball squad. He set
Harvard and Ivy League records for assists and earned second team All Ivy honors. Fine also was an exceptional student, winning Phi Beta Kappa honors and graduating magna cum laude from Harvard.
After his senior year he was drafted by the NBA's San Antonio Spurs, but chose instead to accept an offer to attend Oxford University in England as a Rhodes Scholar. At Oxford, he earned a first class Honors Degree in Politics, Philosophy and Economics. After Oxford, he attended Harvard Law School, graduating magna cum laude in1985.
In his professional career, Fine has worked as an Assistant United States Attorney in Washington, D.C., an attorney at a labor law firm and also an attorney at a large law firm.
Most notably, in 2000 Fine was appointed by the President as the Inspector General of the United States Department of Justice, where he had a staff of over 400 criminal investigators, auditors and lawyers. He was confirmed by the U.S. Senate on December 15, 2000 and in the role of Inspector General, won several honors, including the National Law Journal's Lawyer of the Year and an honorary law degree from the Massachusetts School of Law. Fine's best known efforts came in 2008 when he investigated the firing of several U.S. Attorneys and the political hiring of Department of Justice civil servants. Mr. Fine testified more than forty times before congressional hearings. He served as Inspector General for eleven years, to 2011.
Fine resides in the Washington, D.C. area with his wife and two children.