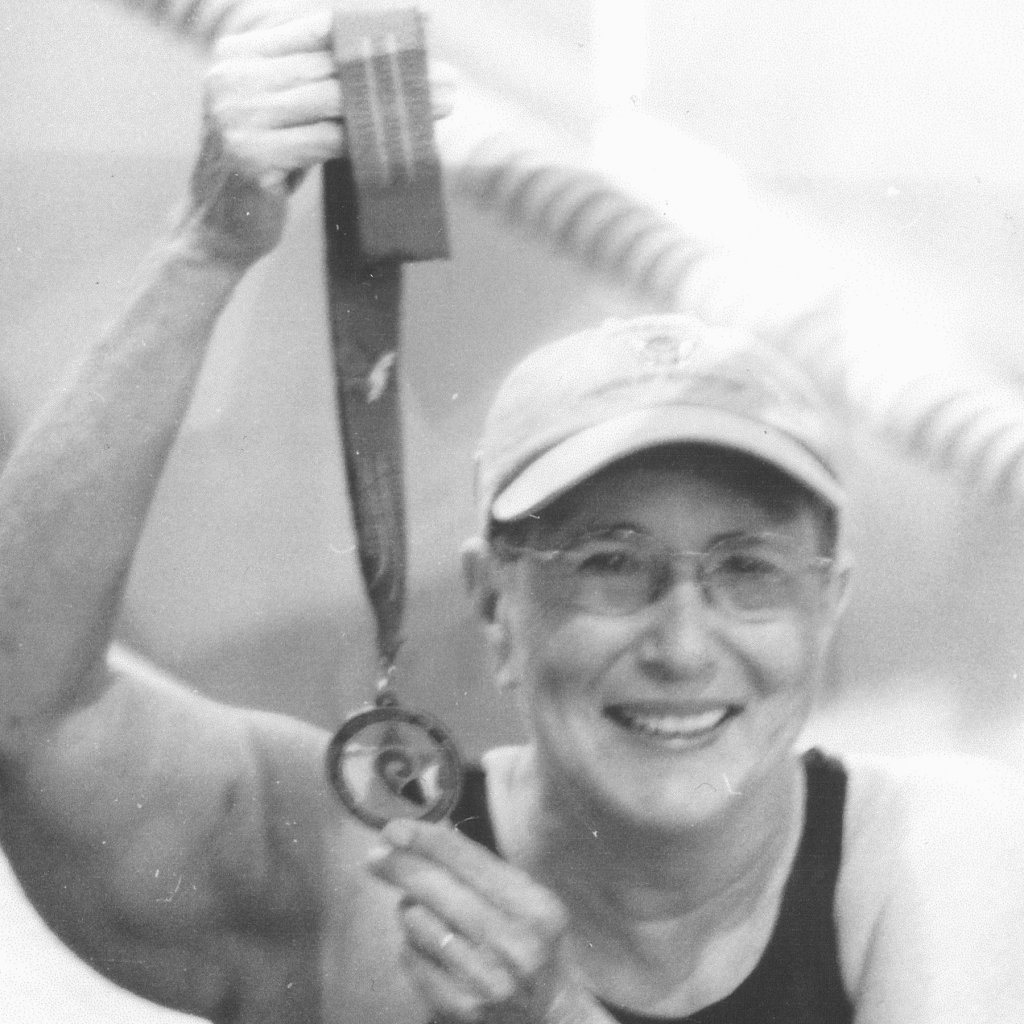 Joan Bernhang Waldbaum is a member of the United States Masters Swimming Association and has been a top ten swimmer in her age group since 2002. In 2006, she was on a woman's relay team that came in first in the USA and seventh in the world. Her specialty is breast stroke and butterfly.
Waldbaum's love of swimming began as a child where she swam in a creek nearby her home in Oxford, PA. Swimming elevated beyond personal recreation for Waldbaum in 1949, when she entered Temple University. She swam for the Temple team for two years, with a special focus on the butterfly stroke.
Her talent then lay dormant for nearly 50 years. Waldbaum then swam her first meet in the Montgomery County Senior Games, winning four first place medals. She went to compete in the Pennsylvania Senior Games, where she took a few first and second place medals and one third place medal. She swam in the National Senior Games in Baton Rouge where she surprised herself by taking first place in the 50 yard breast stroke and was presented with her first National Gold Medal by her husband and older daughter.
Waldbaum has traveled to Australia and Argentina as a Masters Swimmer through the USA Maccabi and Maccabiah/Israel. At both competitions, she was the oldest swimmer from any country and earned gold medals.