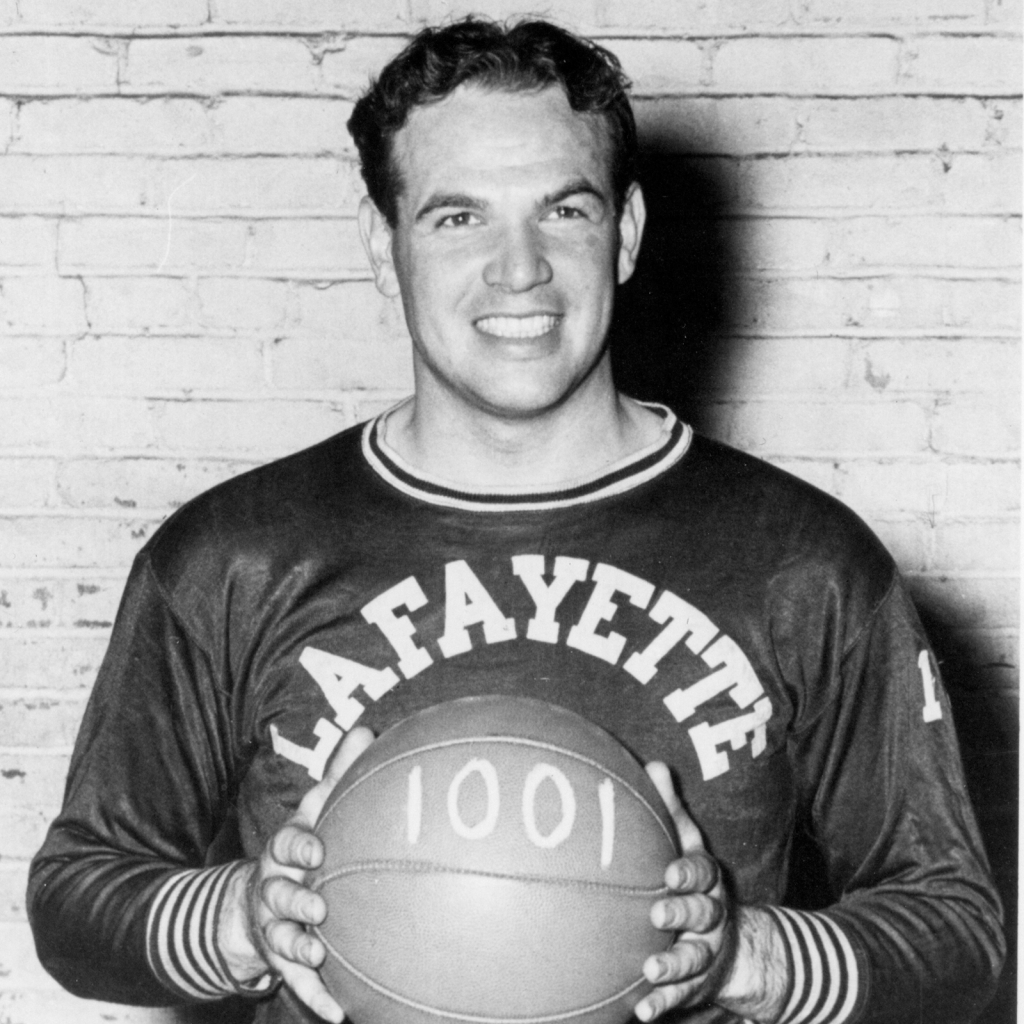 Marty grew up in South Philly at 5th and Mifflin where he honed his athletic skills in playing in all the usual places, especially this building, the former YMHA.
Playing at Southern High School (1938-39), his team won the Public League Championship. Louis "Red" Klotz, a fellow Hall of Famer, also starred on that team.
Marty then joined the Air Force where he flew and played basketball for five years. Playing and coaching with Marty was the Boston Celtics Red Auerbach, a National Hall of Fame Inductee.
Arriving at Lafayette College in 1945, he became known for his all-around game of rebounding, defense, playmaking and scoring. In 1947 he received All-American Honorable Mention. He led Lafayette to the Middle Atlantic Conference Basketball Championship and was captain of the 1949 Leopard Team that had a 20-9 record. That year he scored 1,067 points and was the first 1,ooo point scorer in Lafayette history.
Marty was awarded the prestigious Class of 1913 Trophy as Lafayette's top scholar-athlete.
After college, Marty turned down a baseball contract from the Detroit Tigers and was drafted by the Baltimore Bullets of the N.B.A. He played for the Wilkes-Barre Barons of the A.B.L. until an unfortunate knee injury ended his professional career.