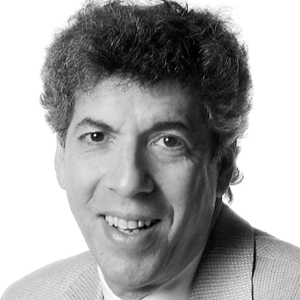 Well-known, long-time Philadelphia Daily News sports writer Phil Jasner is a worthy addition to the Philadelphia Jewish Sports Hall of Fame. Mr. Jasner has covered the Philadelphia 76ers for 30 seasons. In 2004, he was honored by the Naismith Memorial Basketball Hall of Fame with the Curt Gowdy Award for excellence in print journalism. He has twice been named the "Pennsylvania Sportswriter of the Year" by the National Association of Sportscasters and Sportswriters.
After attending Overbrook High, where he is a member of its Hall of Fame and graduating from Temple University, Jasner spent his early professional days at the Pottstown Mercury, Montgomery Newspapers, the Norristown Times-Herald and the Trentonian of Trenton, N.J. He joined the staff of the Philadelphia Daily News in 1973 where he has been on the Sixers and NBA beat full-time since 1981.
Both the depths and the heights of his profession can be summarized in two seasons: he covered the Sixers infamous 9-73 season for the Trentonian as well as the teams' championship season of 1982-83 for the Daily News. Jasner's newspaper career has put him up close and personal with NBA Hall of Famers Wilt Chamberlain, Alex Hannum, Jack Ramsay, Billy Cunningham, Julius Erving, Moses Malone, Larry Brown and Charles Barkley.
Jasner is a past president of both the Professional Basketball Writers Association and the Philadelphia College Basketball Writers Association. He received a lifetime achievement award from the Professional Basketball Association during the NBA Finals in 2001. He also appears regularly on the program "Daily News Live" on Comcast SportsNet.