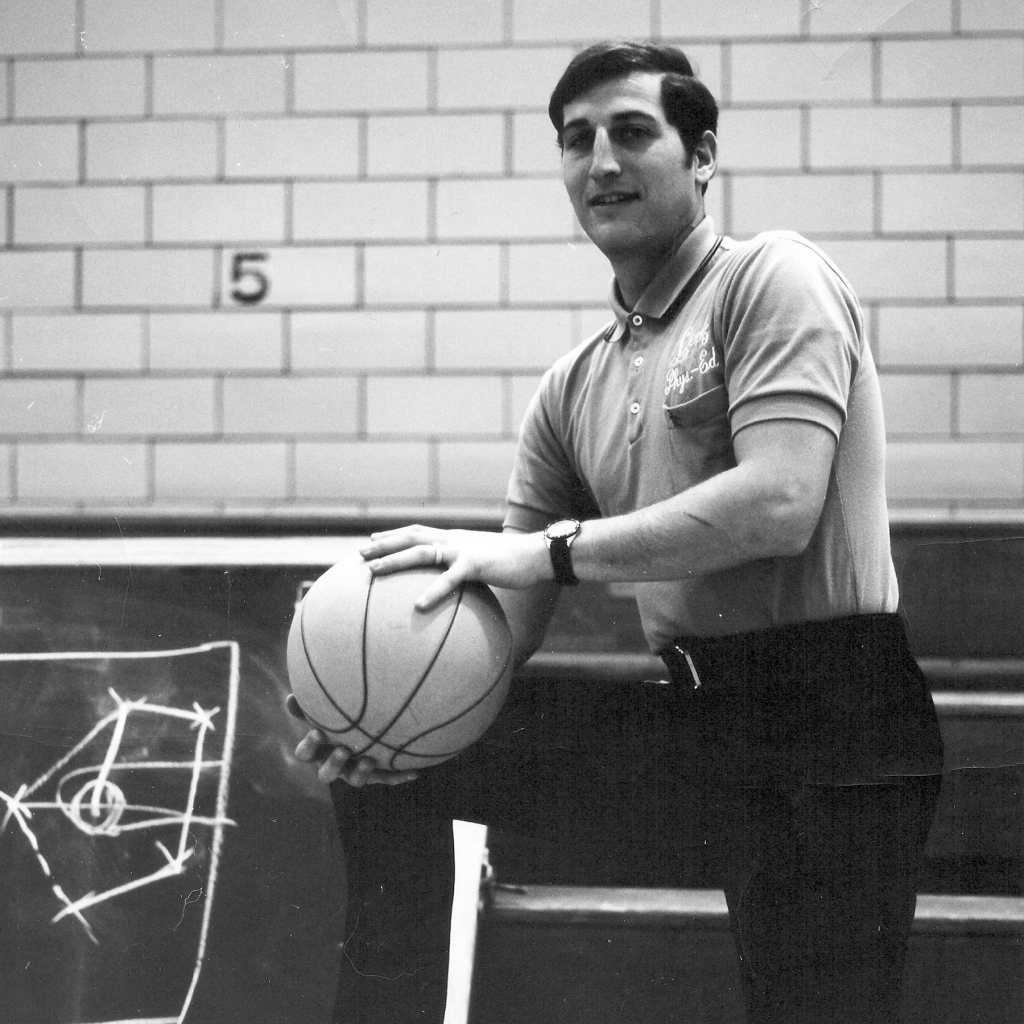 Rich "Yank" Yankowitz is the winningest basketball coach in the long history of the Philadelphia Public League. Over his 34 year career at Dobbins Vocation Technical High School his teams had 486 victories, winning over 64% of their games, and twice were Public League Champions.
At Overbrook High School, he played basketball and baseball; and at West Chester University, he played varsity baseball and ran cross-country and track.
But it was as a coach that Yankowitz had his greatest success. He was the "White Shadow" coaching in a predominantly black high school amidst the basketball hotbed of one of the premier public school leagues in the country. His Dobbins teams won 18 invitational tournaments and defeated USA Today's #3 nationally-ranked Seneca High in the 1984 Blue Grass Tournament.
He coached two Markward Player-of-the-Year Award winners: Horace "Pappy" Owens in 1979 and Doug Overton in 1987. Four of his players, Overton, Owens, Bo Kimble and Larry Stewart made it to the NBA. Yank coached Hank Gathers who led the nation in scoring and rebounding in his junior year and was projected to be a first-round draft choice in 1990. But in a tragic turn of events, Gathers died an untimely death. Three of Yankowitz' student-athletes, Jeff Battle, Malcolm Trottie and Dan Brinkley went on to become head basketball coaches elsewhere.
Yankowitz also coached baseball, soccer, cross-country and track and field for Dobbins where he was a tutor, motivator and family counselor to his student-athletes. "I grew and learned as much as they did and I got a better understanding of life and people because of it", he said.
Among his many honors, Yank was named the Philadelphia Daily News Basketball Coach of the Year in 1984 and the Philadelphia Public League Coaches Association Coach of the Year in 1994. He was voted into the Overbrook HS Sports Hall of Fame in 2000 and the Pennsylvania Sports Hall of Fame in 2005. In 2006, he was honored with the Milton Blitz Award by the West Chester University Sports Hall of Fame.
Rich Yankowitz retired in 2005, after 40 years of service in the Philadelphia School District.
Related Personal Story.