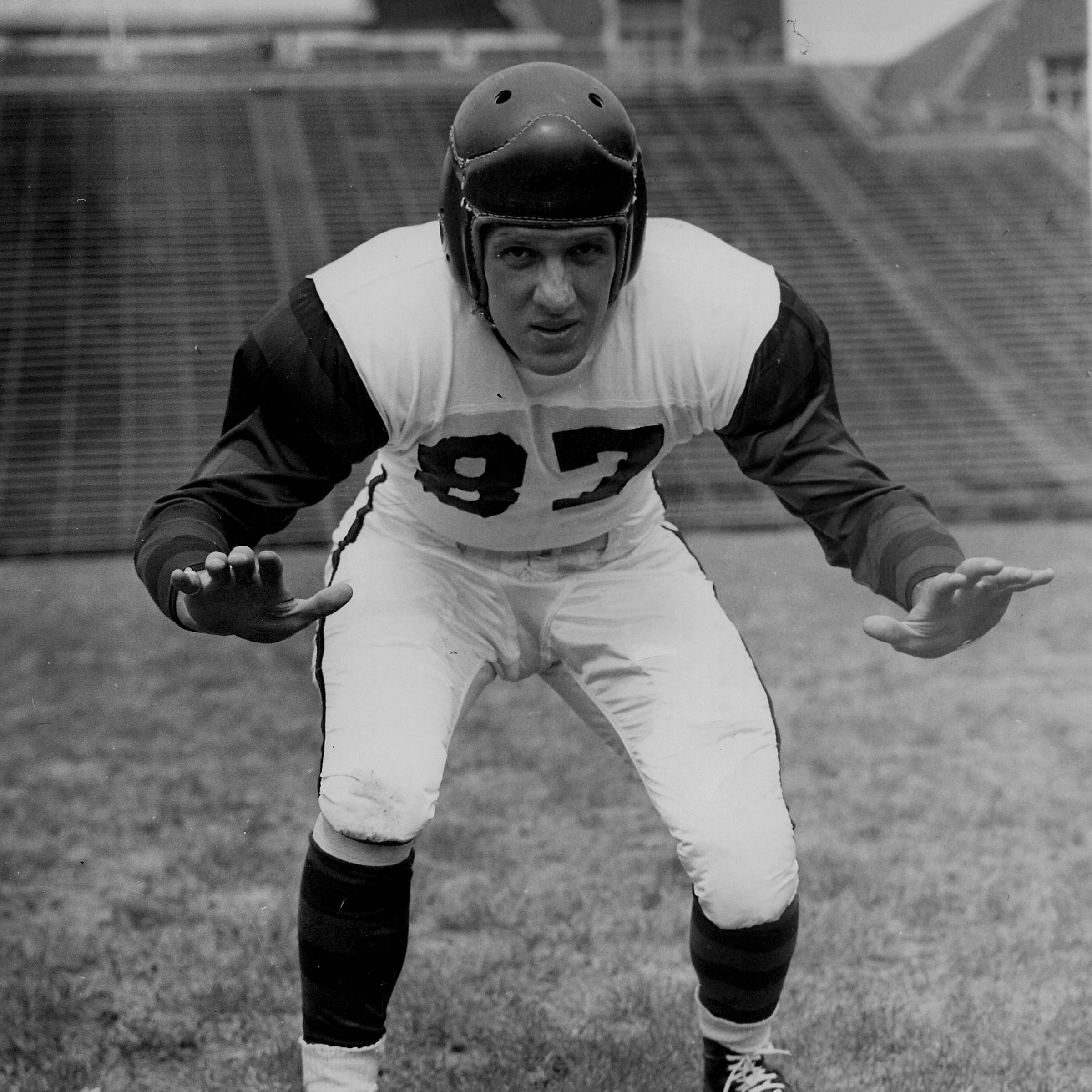 Fittingly, Richard Rosenbleeth was born a short distance from both West Philadelphia High School and the University of Pennsylvania, for he fulfilled a boyhood dream by starring in football for each institution.
From 1947 to 1950, he played tailback for West Philly High in the signature offensive formation of the era, the single wing and on defense, he was a halfback. In his senior year, he ran, passed, punted and called the signals in an innovative no huddle offense. In 1949, in the traditional Thanksgiving Day game versus arch-rival West Catholic, he rushed for over 100 yards, threw a touchdown pass and had a punt that traveled over 80 yards. No surprise, he was named the outstanding player of the game.
In 1950, he was recruited to play football at Penn under their venerable coach George Munger. The Quakers had embarked on a national football schedule, the "Victory with Honor" program of university president Harold Stassen. Rosenbleeth was a halfback on the 1950 undefeated freshman team nicknamed "Stassen's Assassins". However, a shoulder injury ended his days on the offensive side of the ball and he was converted to defensive end in his sophomore season. He quickly became a key defensive player.
Rosenbleeth soon became known for intercepting passes and causing fumbles, and the local newspapers gave him the name "The Stopper". One of his favorite memories was the 1952 Penn-Princeton game when the Quakers ended the Tigers 24 game winning streak by defeating Princeton 13-7. His late game tackle at Penn's five yard line caused a fumble which Penn recovered…and the Princeton drive was stopped. To this day, he is proud to be called "a Mungerman".
After graduation from Wharton in 1954, he went to Penn Law School and, in addition to embarking on a career in law, he began a coaching career that lasted ten years. He was a member of the staff when Penn won its first Ivy League championship in 1959. He then coached at Swarthmore College when they won three Middle Atlantic Conference championships including an undefeated season in 1966. After his coaching career ended, Rosenbleeth served as general counsel to the North Philadelphia Football League and chaired the Mayor's Youth Commission. He was also President of the Philadelphia Bar Foundation.
Today Rosenbleeth is retired from practice as a nationally recognized trial lawyer with Blank Rome, but still serves as an arbitrator and mediator. Once again, he is coaching football as a volunteer at Bala Cynwyd Jr. High. He lives with his wife in suburban Philadelphia.