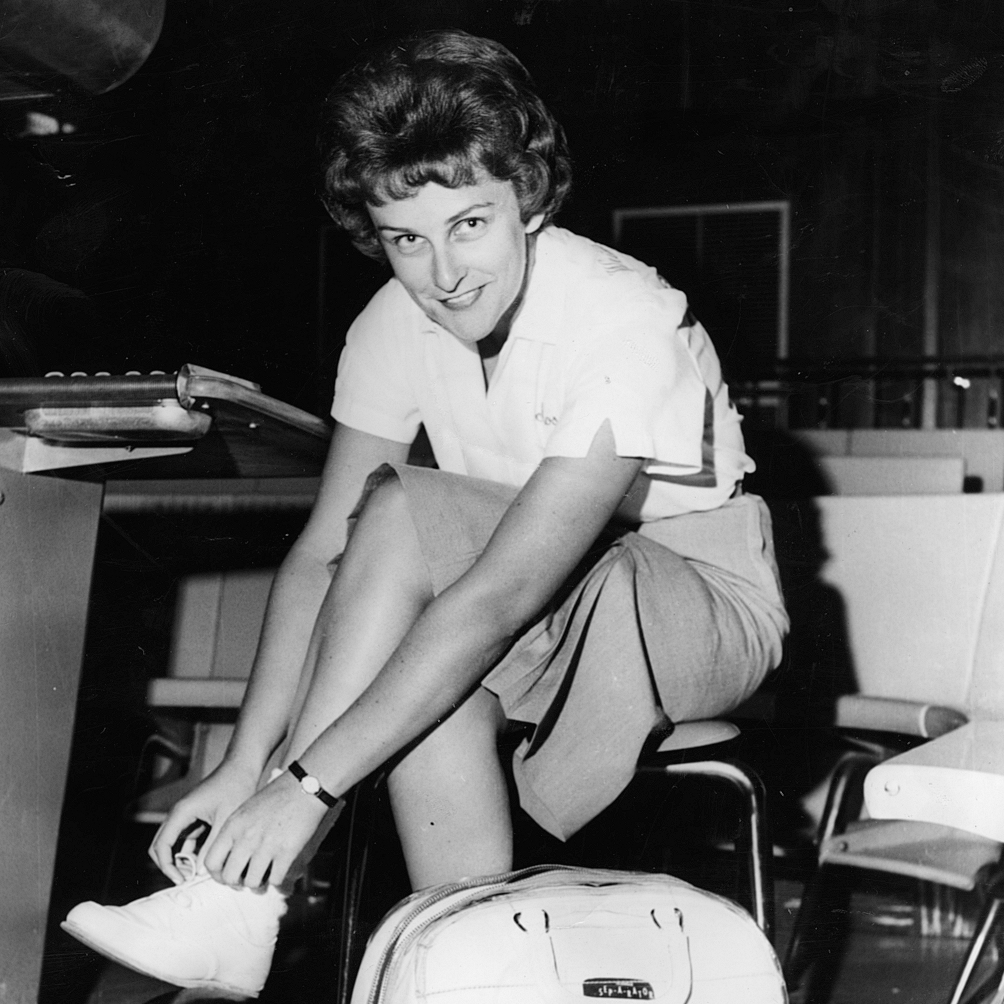 Rose Weinstein excelled in two sports, bowling and tennis.
She began her bowling career in Wilkes Barre in 1960, one year prior to her move to Philadelphia.
She played as a member of the Feirstein Olds Team that won 12 city championships and finished sixth in the National Championships. Her team captured first place in the Daily News Invitational Championships for four consecutive years from 1962-1965. She was the Philadelphia City Champion three times and Pennsylvania Champion three times.
She took fourth place in the 1964 World's National Doubles Championship and that same year won the First Bowler Journal Championship. She is a six time winner of the William Penn Tournament.
Weinstein competed for eight years as an original member of the Professional Women's Bowlers Tour, finishing second in 1965.
In 1975 Weinstein traded her bowling ball for a tennis racquet and captured several Philadelphia singles and doubles tournaments. She has sent three United States Tennis Association women's teams to the national championships. Her 1993 team took third place.
A multi-faceted athlete when she was younger, Weinstein played four years of varsity basketball and softball at Wilkes College and was captain of the basketball team her senior year.
For the past 14 years, Weinstein has been the tennis coach of the Philadelphia area team in the JCC Maccabi Games. She has also served as President of the Pennsylvania Area Tennis District. In 1998, her Gulph Mills Racquet Club received the Middle States Tennis Association Organization of the Year Award.