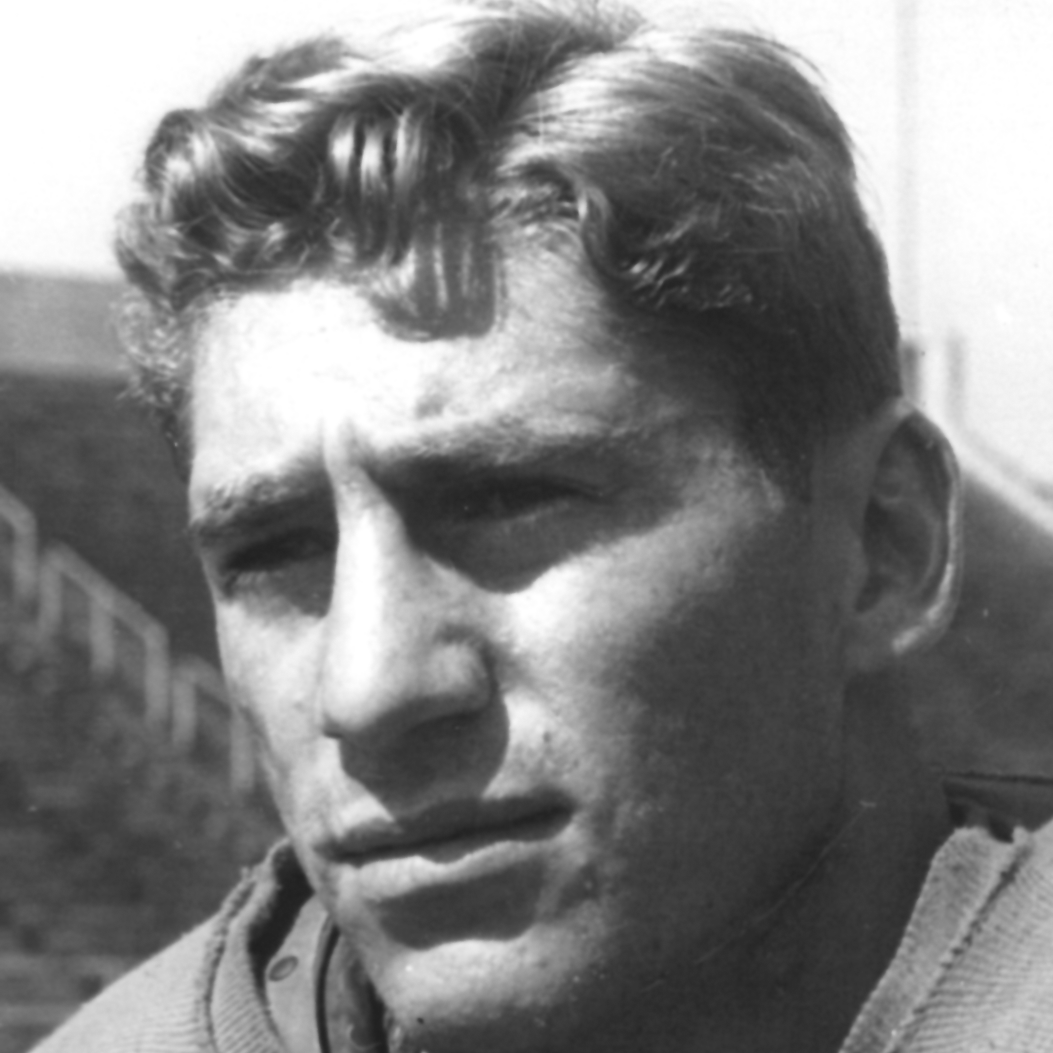 Sonny Slosburg entered his first football game for Temple University in the 1945 season as an unheralded freshman player from Philadelphia's Central High School. The speedy, third string halfback quickly ran for two touchdowns and from then on became the Owl's key backfield star and scoring threat. He finished his first year as the team's leading ground gainer and scorer.
In recognition of a great freshman year, Slosburg was selected to start at left halfback for the Blue Team in the Blue-Grey Game on Christmas Day in Montgomery, AL. After an excellent 1946 Temple football season, the fleet scatback ended up as the leading ground gainer in the East. He was named to the All-State Team for his efforts.
The Maxwell Club recognized him twice that season as Outstanding Player of the Week. It earned him another trip to the Blue-Grey Game. The 1947 season was even better for Slosburg. He was the 10th leading ground gainer in the country and top ground gainer in the East. He was named second team All-America.
In 1948, he was still eligible to play football as a senior, but opted to graduate early with a degree in Business Administration. He was drafted in the fourth round of the 1948 NFL draft by the Boston Yanks. In his rookie season he played both as a defensive safety and an offensive left halfback.
In 1949, the Yanks moved the franchise to New York and changed their name to the New York Bulldogs. He played both offense and defense and was the team's leading ground gainer. He retired in 1949 when the Bulldogs were merged with the New York Yankees of the American Conference Football League. Slosburg worked in the textile business. He was named to the Temple University Hall of Fame in 1979.