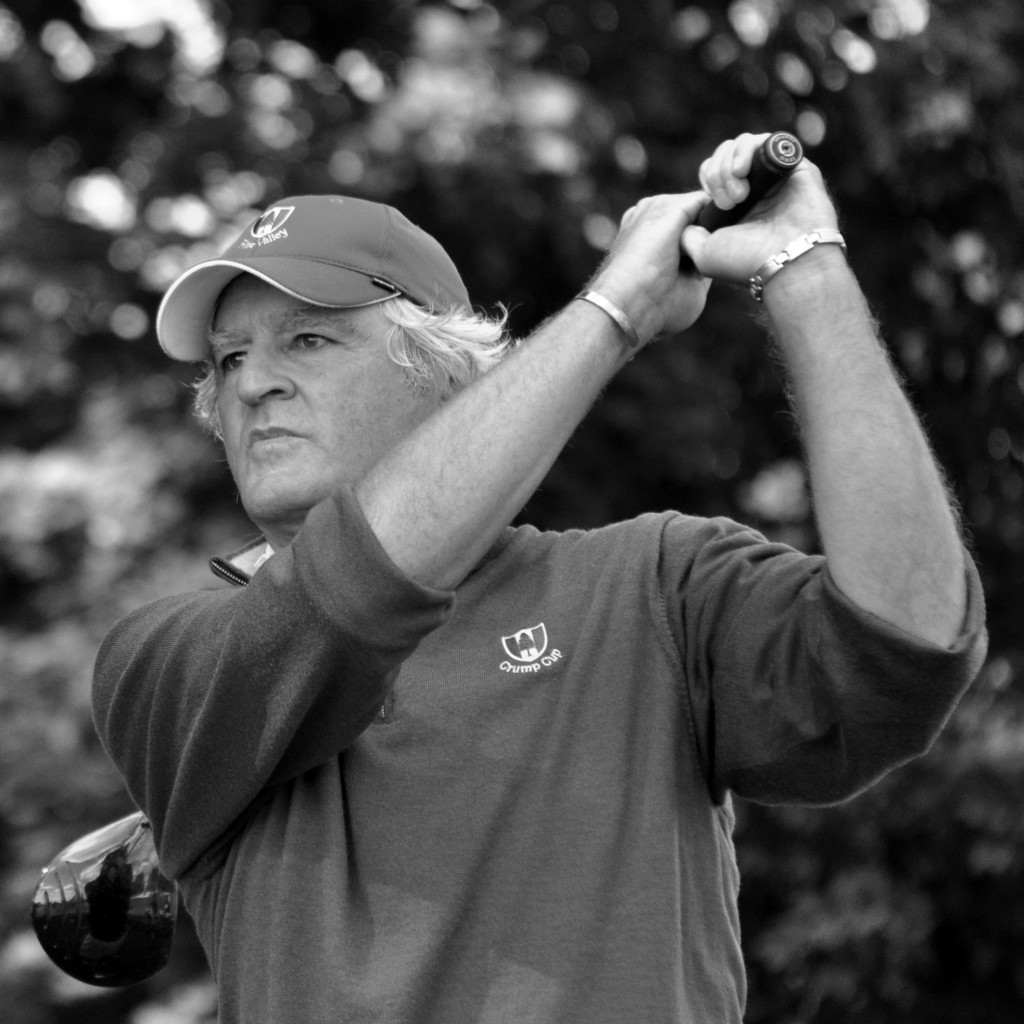 Growing up, Michael Rose excelled in baseball, football, basketball and tennis, but as he entered junior high, it was golf that consumed his sporting life.
The recipient of invaluable lessons in the short game and course management from his Hall of Fame mother, Bobbie, he made the varsity golf team at Abington High School and soon began winning junior tournaments after becoming Abington's number one player. Shortly after, he qualified for the PIAA Championships.
After graduating from Indiana University, Rose entered the business world as a financial consultant. He quickly discovered there is no better networking tool in the world of business than golf, gaining many clients on the golf course. The result was he had the time and the opportunity to play competitively locally, nationally and internationally.
Rose won his first big event in 1977 by winning the Golf Association of Philadelphia's coveted Silver Cross. In 1981 and 1985, he participated in the Maccabi Games in Israel, winning gold medals and playing with US Open champ Corey Pavin. Over the ensuing years, he took part in four USGA and five British Amateur tournaments.
Locally, Rose has won over 60 tournaments, including the 1995 Mid Am, the 2003 Senior Am and the Senior Player of the Year Award. In 2012 he followed up with victories in the Brewer Cup, Hyndman Memorial, Silver Cross and was named the Super Senior Player of the Year. One achievement that may never be duplicated is his six consecutive wins from 1980-1985 in the Tournament of Club Champions. He has also won a dozen Club Championships, one at Ashbourne and eleven at Philmont Country Clubs.
Rose is proud of the golfing events that he and his family have shared. He and his Hall of Fame sister, Bonnie George, have won the Boyle Cup, he and his wife Sally have won nine Husband-Wife titles and he and his mother have won 11 Grissom Cups spread over a period of 27 years.
He continues to give back to the game he loves by contributing to Maccabi, the Platt Caddie Scholarship Trust and THE FIRST TEE. Rose writes monthly editorials for his magazine, Great Golf, now in its 19th year and broadcasts on 97.5 the Fanatic, where he is in his 25th year as the voice of golf in the Delaware Valley