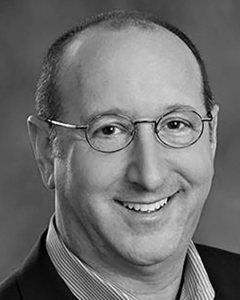 Veteran broadcaster, Jeff Asch has been in the Philadelphia media for 45 years and loving every minute of it. Sports Anchor, Sports Reporter, and News Anchor for 24 of those years at KYW Newsradio Philadelphia. He had prior stints at WCAU-TV as a Sports Producer, Sports Anchor, and Sport Reporter and at WCAU-AM where he was a Sports Talk Show Host and Sports Producer. In 1990, Asch co-hosted one of the country's' first nationally syndicated sports talk shows. For the last 17 years, he has also served as the Internal Public Address Announcer for the Philadelphia Eagles.
Born in Philadelphia, he grew up in Mt. Airy and went to Central High School. A graduate of Temple University (1977) School of Communications and Theater, he earned a Bachelor of Arts Degree in Radio, Television and Film.
Understanding the value of introducing young people to the broadcasting industry, Asch has been a Senior Adjunct Instructor at Montgomery County Community since 2000, where he also is an advisor for the schools' radio and TV stations. He was also an Adjunct Professor in the School of Communication at LaSalle University for 21 years. Asch was also heard as the Public Address Announcer for men's and women's basketball at Drexel University for 15 years. At one point in his career, he was also Editor-in-Chief of THE FAN Magazine. He also created the show INSIDE GOLF that's been on TV since 1998.A member of the Philadelphia Sports Writers Association, he is a past president of the organization and continues to serve on its Board of Governors. Working in the fourth-largest market at some of the most prestigious radio and TV stations, Asch is proud to have chosen this as his life's work. He considers himself fortunate to be living his dream, and always in the Philadelphia area.
Winner of the Philadelphia Sportswriters Association 2006 "Good Guy of the Year" award, Asch earned JCC Sportsters "2000 Man of the Year".
As a 13-year-old, he turned down the opportunity to have a Bar Mitzvah. Instead, Asch waited more than four decades later choosing the Kotel in Jerusalem for the venue. With his wife and their two sons, Rabbi Marx and congregants from Congregation Beth Or, he experienced this rite of passage in the land where it all began.
He and his wife, Susan live in Blue Bell and are the parents of sons David and Michael.